One thousand gifts, August 1
I can hardly believe that today is the first of August, time just continues to fly by. Just in case anyone was wondering, yes, it is still hot here. This was yesterday around 4:30. Aren't you glad to stop by my blog and get weather reports? Note the bottom line: 'tomorrow is forecast to be warmer than today'--score! But, as a friend reminded me last night that there are many people the world over who are enduring much hotter weather without the relief that air conditioning brings.
I think I am going to quit looking at the weather website because I just looked at and it said that it is 110 right now....
In other news, I have spent the morning making these
cupcakes
and I think that may be my favorite cupcakes ever. That peanut butter buttercream is out of this world! Tonight, my sisters-in law along with some nieces are going to brave the aforementioned heat and attend a free outdoor concert by
Laura Story
. I am really looking forward to it.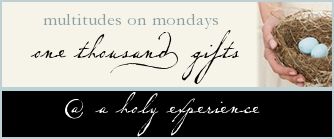 653.
Conversations with Xavier about heaven
654.
Having a doctor in the family
655.
Book discussion that keeps playing in my head reminding me of truth
657.
Boys helping clean up dinner
658.
Christ –He is everything
660.
A friend who enjoys photography
661.
An impromptu zoo visit with our neighbor
662.
Bowling on a Saturday
663.
Hysterical laughter of three 5 yr olds
665.
From W:

every weather that God makes
666.
Reminder in church of what true suffering is
667.
Christ is ALL (apparently I needed this one this week!)
668.
Small group dinner, conversation, and games
669.
Quiet mornings and a good cup of coffee
670.
An interaction with internationals that made my heart miss interaction with internationals
671.
Scar tissue and not infection